It's just better for the planet

Sorting your PMD every day is contributing to a better environment every day. It's as simple as that. Because with every packaging we sort for recycling, we produce less CO2 and do not have to mine new raw materials. This is how we work towards a circular economy, in which valuable materials are kept in the chain where possible.
And it all starts at your home!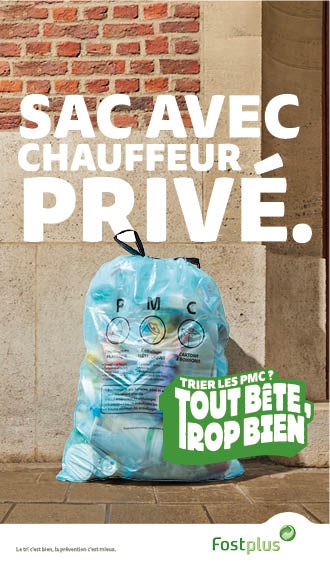 You sort, we do the rest

We believe that working on a better environment does not have to be difficult. That's why we make it as easy as possible for you. You sort your empty packaging into the blue bag, and we collect it from your home. So you don't have to go to the recycling park. Everyone can participate! Genius, right?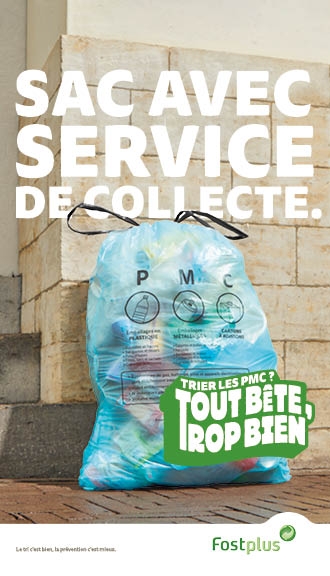 The sorting rules? Easier than ever!
You have probably noticed: what can go into the PMD bag has considerably expanded in recent years. Today, almost all plastic packaging is accepted as PMD waste. Capsules for coffee or other drinks were also recently added. This makes sorting easier than ever, and as a bonus, it makes your residual waste bag a whole lot lighter! You can also sort your packaging in the same way outdoors. 

Still in doubt about a particular packaging? Then go to  www.bettersorting.be
And what happens to your packaging afterwards?
We take the collected PMD bags to five sorting centres, spread throughout Belgium, thus making sure they do not have to travel long distances. Once there, the packaging is sorted into sixteen different material streams, and they are ready for recycling into new products and packaging. This is how we complete the circle - that too is just, well, genius.
Wondering how it works? Watch the videos.
Thank you to all genius supporters!

Finally, we would also like to take this opportunity to thank you for what you do every day. Because without the efforts of all those genius supporters, we wouldn't be able to recycle packaging. Just because we think it's ordinary doesn't mean we think it's any less genius.
So, thanks for sorting!