A logical and sustainable choice
We all sort at home. But outside the home, there are still a lot of places where there is no sorting. And that is a shame. Because it means that packaging is lost that we could perfectly well recycle.
Three reasons to start sorting PMD at work right away.
A sustainable choice

Sorting PMD at work promotes sustainability. Because the more we sort, the more we can recycle. That way, we make sure that packaging is no longer lost in the residual waste but is given a new life as a valuable raw material. What is more, thanks to the New Blue Bag or the extension of the PMD sorting rules, sorting is now easier than ever.
 

A logical choice

Sorting PMD at work is only logical. Because we all do it at home. Staff, visitors and customers increasingly expect to be able to sort in your company just as they do at home. Because admit it, you can no longer afford to just throw PMD into the residual waste, can you?
 

Sorting is mandatory

Sorting PMD at work is required by law in Belgium for all companies and organisations. But as a company or an organisation, you are given an incentive, because you can benefit from a welcome grant of EUR 75. So there's no time to lose!
Down to work!

Five pillars for a successful sorting project 
COMMITMENT - Set aside enough time and money
Do you want to start sorting? Congratulations! You have taken the first step towards making your workplace, your organisation or your event a lot more sustainable. Be sure to set aside enough time and money to be able to put your plans into action. Do you work in a larger organisation? Then be sure to involve the management in your plans and have someone appointed to take charge.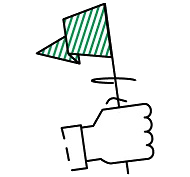 MONITORING - Map out your waste and set clear goals.
Draw up an accurate estimate of the quantity of waste you want to sort. What sort of packaging is involved? How many premises and sites are there? Is it just staff or are there a lot of visitors, too? Are there any specific target groups, such as children or people who speak a different language? This information will enable you to define exactly what you need.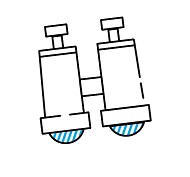 INFRASTRUCTURE - Choose the right waste bins and position them shrewdly.
Provide waste bins in all places where people eat, drink or often go. Gear the size to the expected volume and avoid overflowing bins by emptying them regularly. Group the waste bins for the various materials – PMD, residual waste, Paper-Cardboard – together in sorting islands as much as possible. That way, everyone sees straight away that people sort here.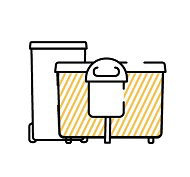 INVOLVEMENT - Good communication works wonders.

Let colleagues, customers and visitors know that you are sorting from now on. Provide the necessary communication in various languages and use different media: internal emails, staff meetings, posters and signs. Provide clear labels and colour codes on the rubbish bins so that everyone can see straight away what belongs there. Tell the cleaning team about your plans, because they have an important role to play, as well.

Download or order free posters and stickers on www.thesortstore.be. We also offer tailor-made information for specific target groups such as hospitals and football clubs.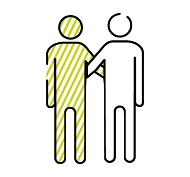 LOGISTICS - Opt for a professional collector.
There are two possibilities for collecting PMD. You can put small quantities, comparable to that of an average household, into the household collection in your commune. For larger quantities, it is best to conclude a contract with a professional collector. They will help you arrange everything properly.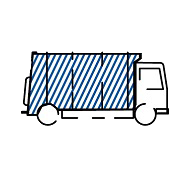 Receive a welcome grant of EUR 75 now!
Those who conclude a contract with a professional PMD collector for the first time can apply for a welcome grant of EUR 75. And that is very welcome! Your collector will help you with the application.
The New Blue Bag – for companies, too
Thanks to the New Blue Bag and the extension of PMD sorting, the sorting rules for companies and organisations have become a lot easier. Because now all plastic packaging can go with the PMD, including yoghurt pots, plastic cups or packaging from salads and ready meals.
Maybe you also want to read this?